Fasmatech Science and Technology SA/Greece (www.fasmatech.com) was founded in Athens, Greece in 2010, and an additional European office was established in Oxford, UK in January 2016. Fasmatech is a high technology SME focused on mass spectrometry and ion mobility instrumentation design and development for environmental and life sciences applications with a particular focus on diagnostics and high mass applications. Fasmatech steady-growing R&D team currently employs an interdisciplinary team of 10 scientists (4 PhDs, 3 MScs) connecting many different branches of science including mass spectrometry and ion mobility instrumentation, ion optical theory, numerical methods for ion tracing, Monte Carlo methods, ion-molecule collision theory, computational gas dynamics, aeronautics engineering and flow visualization techniques, mechanical, electronics and software engineering.

Key person within TopSpec: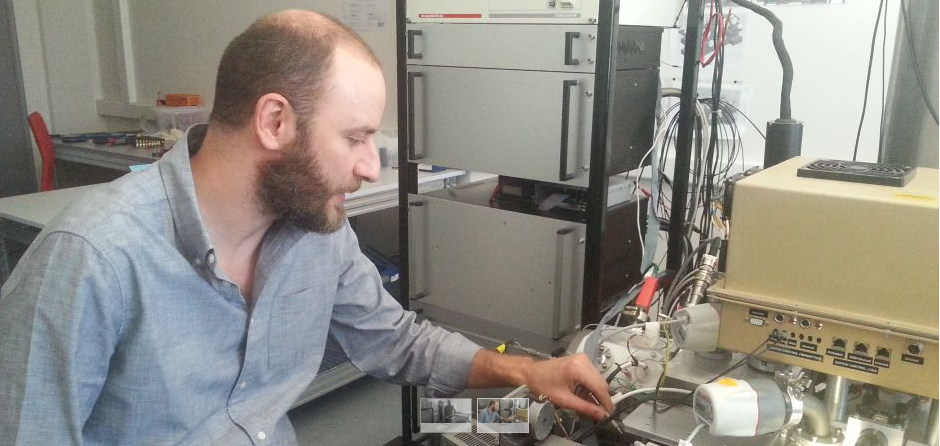 Dimitris Papanastasiou, PhD (physicist), is one of the co-founders and technical director at Fasmatech. He is a leading expert in ion optics, ion traps, differential ion mobility spectrometry and time-of-flight mass analyzers. He has been involved in basic research, product R&D and several diverse prototype instrumentation development projects in mass and ion mobility spectrometry and has authored over 10 patent families, 10 peer review articles, 1 textbook chapter and over 50 conference papers. He is currently leading successfully a highly skilled team of scientists based in Athens providing customized instrumentation solutions to academic and research institutions across Europe and covering diverse areas of research. Dr. Papanastasiou has deep knowledge on a variety of mass analyzers such as quadrupole ion traps, the orbitrap, time-of-flight analyzers including gridless reflectrons, ion optics, the use of electrodynamic lenses, ionization processes such as electrospray and laser desorption-ionization, collisional cooling techniques, vacuum designing, pressure measurements, and ion mobility related technology. Fasmatech's team has peer reviewed scientific publications in most of the afore mentioned areas of scientific research and development.
Main Tasks in TopSpec:

 
Fasmatech is the responsible for the Omni-trap & Ion Mobility development and testing and adaptation to the Q-Exactive platform. Fasmatech is also involved in the development and application new innovative MS/MS techniques. Their expertise in ion trapping methods, advanced experimentation with trapped ions and implementation of cutting edge activation-dissociation methods will be essential.